"A successful marriage requires falling in love many times, always with the same person." – Mignon McLaughlin
Jeff Bezos, the world richest man and the founder of Amazon.com and his wife MacKenzie Bezos who share four children, released a joint statement on his Twitter account on January 9, 2019, that announced their plans to divorce after 25 years of marriage.
We used our social media management software, myRosys, to analyze social media conversations around this news about the divorce of Jeff and his wife. Here are our findings:
Word Cloud shows the prominent keywords used on various social media platforms related to the news of the divorce. We discovered that "Divorce",  "Jeff," "Richest" and "MacKenzie" were used most prominently on social media platforms.

Analysis of the posts shows a neutral sentiment of users, whereas word sentiment analysis shows a positive sentiment around this topic.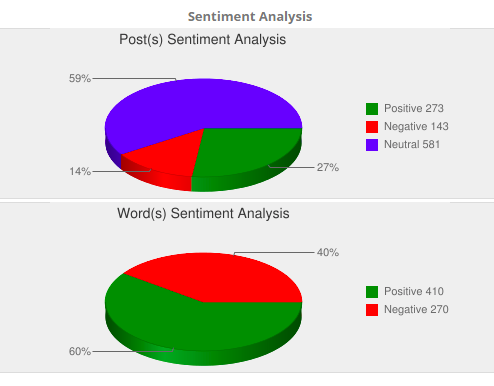 Posts on Twitter got the largest number of likes and engagement by the users.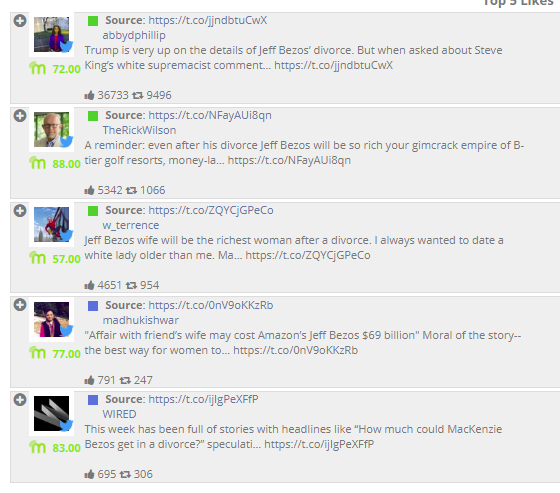 Top retweeted posts show that the people are more keen to know and are making assumptions about MacKenzie's net worth.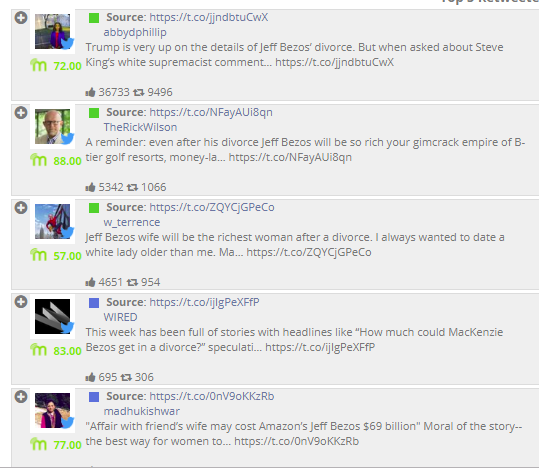 Social media is always interested in divorce and other news related to celebrities. There is a huge interest in this divorce even though the people involved are not celebrities because this divorce involves the world's richest person. People are talking about Jeff losing a lion share of his fortune, but they are forgetting the contributions McKenzie made to Amazon from leaving her cushy job to helping build the company.