"In a game, we either win or lose, sometimes because of luck also. But politics is no game. Election results reflect the work." #AssemblyElections2018
The results of elections in five Indian states saw a dramatic change in the country's political map, with three Congress chief ministers now in place in Hindi-belt states that were all previously ruled by the Bharatiya Janata Party. Though the Congress was booted out in Mizoram and K Chandrasekhar Rao registered a thumping victory in Telangana, most of the headlines focused on the north Indian states because of the straightforward BJP vs Congress contests in the three north Indian states.
We used our social media management software, myRosys, to analyze social media conversations around the 2018 Indian Assembly Elections and analyzed the user sentiments. Here are our findings:
Word Cloud shows the prominent keywords used on various social media platforms related to the Assembly Elections. We discovered that "Congress",  "Elections," "Farmers", and "Setback" were used most prominently on social media platforms.
Analysis of the posts shows a neutral sentiment of users, whereas word sentiment analysis shows a Negative sentiment.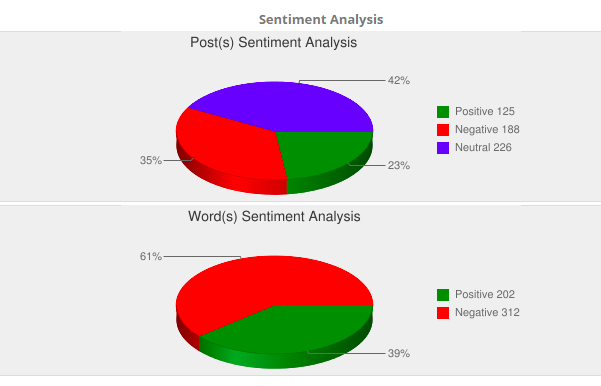 Posts on Twitter got the largest number of likes and engagement by the users.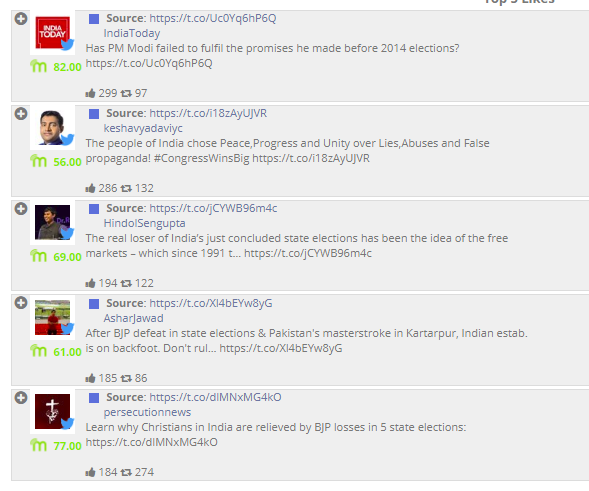 Top retweeted posts show that the people are relating the loss of BJP to the party's insufficiency in fulfilling its election promises.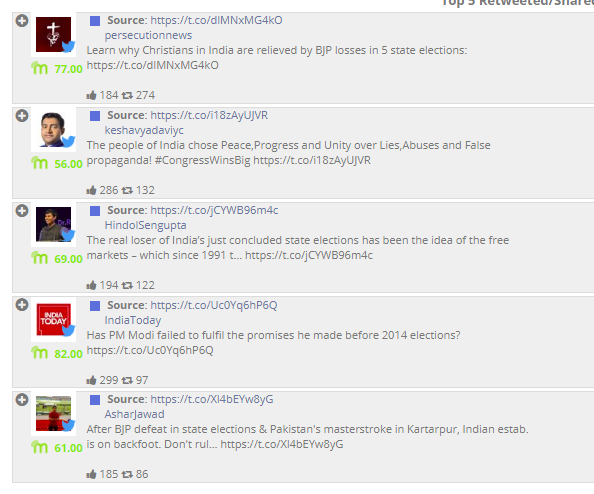 The results themselves were significant – especially because the Congress managed to come to power in Chhattisgarh and Madhya Pradesh after 15 years of BJP rule. The Congress is also being viewed through the prism of general elections, which are due in 2019. From this lens, the results were something of a semi-final, suggesting that the BJP's North Indian hegemony is not as secure as many expected and that the Congress, as well as the wider Opposition, may be able to give it a fight.
#myRosys #SocialMediaMonitoring #SocialMediapublishing #Socialmediamarketing